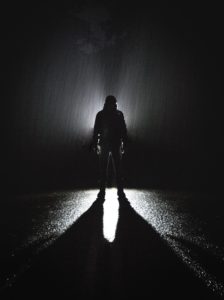 It's early on Sunday morning on the last day of May of 2020 as I write this.  It's been a year of pain and challenge of varying proportions for the people of the world. Since the beginning of March, we have been contending with an invisible virus of power the likes of which many of us have never experienced.  The novel coronavirus, also called Covid-19, has changed the lives of individuals, families, neighborhoods, communities, regions, countries….the whole world. 104, 000 deaths in the United States, as of today.
What we in the Presbytery of Wabash Valley know best is how Covid-19 has changed our congregations. Some have not gathered for in-person worship in twelve weeks. Some have returned to worship in their buildings. Others will resume in person worship this morning. Some have no firm plans, as they continue to watch reports from the state and local health departments. Some are following CDC guidelines very closely, along with presbytery and nation organizations that specialize in worship, music and public health.  Some have had technology in place, allowing staff and volunteers to stay connected to congregations with relative ease. Others have had none. Many have had to learn many new practices in this season. Others lives have become simplified, relying on more traditional communication, like phone calls and hand-written notes.   The needs of individuals and families are great. From physical and mental health concerns to job insecurity or unemployment, to toilet paper and even more significant shortages, life has been challenging in many ways for many people.
This season in the Church has not been easy. Despite the remarkable use of technology to help unite congregations for worship, we yearn to be "together in one place."  Some have not had the opportunity, the supportive technology or the desire to use technology and a ministry tool. Zoom calls have allowed many congregations to stay in touch, tend to business, and hear each others' voices for prayer; some have not. All agree that there is no substitute for live interaction, eyes meeting, human touch.  All agree that the need to find hope in the midst of struggle is challenging.  What is prudent? What constitutes appropriate risk? How do we protect the vulnerable?  How do we serve God's people in community and serve individual needs?  What does faithfulness to God look like in a pandemic?  What does it feel like? How does it sound?
Pastors, elders and deacons report weariness as they balance the daily needs of each day that have not changed with charting a course for re-entering their buildings for worship and ministry that are new, different and met with uncertainty and skepticism.
As if  it were not all enough, the reality of racism that never goes away, that is a virus of a different source, has risen up in our nation once again. The killings of George Floyd, Ahmaud Arbery, and Brionna Taylor have caused people in Minneapolis/St. Paul, Atlanta, Louisville and many, many other U.S. cities to rise up in protests of grief and frustration. Peaceful demonstrations have turned violent in many places.  Some communities report that some appear to be using the occasions for counter-protests.  As one of our colleagues texted me last night from Chicago's streets, "The world is on fire."
Today the Christian Church in many parts of the world observes Pentecost Sunday, when we celebrate and reflect upon the power, resilience and transformation of the Church for a new day of witness and ministry.  Today, there's no question that the mood feels more like one of lament than celebration. "How long, O God?"  is the adopted cry of many, echoing the song within the psalms. Surely there is a different way to live in the world.
There is. We know there is. It involves some of the discomfort we feel keenly in the face of the pandemic.  We shelter in place for ourselves and for others. We take precautions and isolate so that no one is missing when we come back together. We tend to the needs of the most vulnerable and set aside our individual wants and desires for the good of the whole. We work together for justice that knows peace. We discover and utilize the fruits of the Spirit we celebrate on Pentecost Sunday- love, joy, peace, patience, kindness, goodness, faithfulness, gentleness and self-control– as we seek to understand and address deep injustice, which, honestly, is more painful than our transitory inconvenience.
There is a better way, and Jesus shows us that way. We take care of each other. We serve each other. We love each other.  I can't help but think that following hom allows us to walk down the road labeled, "Walk here, because the world is about to turn."  Indeed it already is.
https://www.youtube.com/watch?v=JqQsoH7NSuY
photo by Steve Halama at Unsplash.