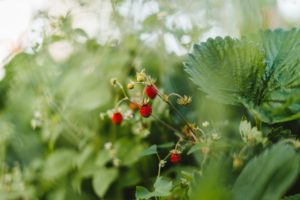 Every Day's a School Day: What We're Learning in a Global Pandemic
Part Three
The leaders of the Presbytery of Wabash Valley are without a doubt some of the most creative, thoughtful and resilient people who are working well to maintain worship, mission, pastoral care and visionary leadership in this time.  I asked a number of ruling elders and ministers of Word and Sacrament to reflect on what they've learned in this season of pandemic.  Thoughtful answers came flying in and this is the third installment of those responses.
Leaders offered things that they were learning about themselves and their congregations, about their wider communities and the working of the Church as a whole.  Here are some of their observations:
"The shutdown taught me that there is deeper rest to be had. And I needed it.
The re-opening has taught me
how easily our world becomes overwhelmed with the noise of human activity
resisting an unseen enemy is tiring
everyone's nerves are daily a little on edge…or more than a little!"
Another offered that "In spite of all the turmoil we are experiencing, I have noticed how people have, generally, become more patient and accepting ~ myself included."
A very active ruling elder thought about her work and her family and her church family in this way:
"When thinking about myself, I have learned to be more patient and be loving towards others.  When this first started, I thought those who were stressing out was silly, but then I came to really understand how afraid people were, and that we all feel differently.  I think it's important for us as God's children to understand that we all deal with things differently and that is okay.  I've learned to talk to God more, to speak out and talk about God more, and also the importance of talking about God.  I am continuing to learn to keep my eyes open, and to live alert, to find those moments God wants me to see and pass love and kindness to all those I meet along my journey!
I have also learned the true definition of teamwork through the church.  I have said from the get go, I absolutely love all the creative ways in which people are coming together to share their love for God.  We weren't able to meet together and worship as normal, but we got creative and came together.  Whether that was LIVE worship services, worship at the drive-in, ZOOM choir concerts, or any other ways…it was awesome to see.  I learned more about my friends as they stepped out of their comfort zones and did testimonies or sang worship songs.   I would say though, the number one thing I've learned is the importance of family, and just how God can work wonders in your life.  While this time has been a struggle for most, it's been a blessing for my dad and I.  We have talked about forgiveness, the treasures of life, and about God and worked on our relationship during this time, and that in itself is a beautiful thing. "
Another empathetic elder responded,
"I've learned that compassion while listening to all sides is critical and that fear brings out the worst in people.
How important connecting with others is.
Listening for guidance from God takes a lot of patience."
Another thought deeply about the rise in conversation about racism: "I have learned that structural racism is much deeper, much more original and involves me much more than I imagined. Lots to learn and work on."
And finally, I received these wise words a little later, but with good reason:
"Having just returned from vacation, I will say that I have – again – learned that self-care is the foundation of ministry.
Since ministry is incarnational – an embodied practice – taking care of the container is essential if you want to convey any contents.
In this season, the airline rule must be obeyed:  Put on your own mask first before attempting to aid others.
Sabbath – daily, weekly, monthly, and seasonally – is mandatory.  Some even say it is commanded.
Having gotten away (my family and I did so in a traveling bubble via a rented RV) from church and home and out into beauty (visiting national parks) and being intentional about a news fast during that time, I feel like a human being again.
Don't be a martyr.  You are no good to anyone if you are dead – physically or spiritually.
Just be a faithful servant by faithfully taking care of yourself.  Then offer yourself to God and the world in love.
Keep this practice and it will keep you."
I'm grateful to those who responded to the question of what folks have been learning in this time.  I hope reading the reflections of others is enlightening, affirming and sustaining in this time.
Photo by Julian Hochgesang on Unsplash