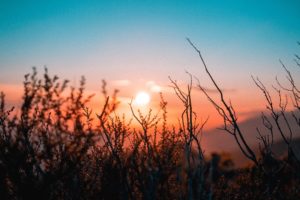 I had fifteen ideas for blog posts tumbling around in my head and now they are gone. (Note to self: write them down.)
This week has been a bit more complicated by having to re-set and re-group because a congregation's plans changed, a candidate discerned a calling to another place, an appointment was a no-show, and a loved one has fallen ill and is awaiting Covid-19 test results.  Add to that the usual pandemic pieces and the work of addressing the racism that is all around us, virus and virus, and it's  been one of those "life is what happens when you're making other plans" week.  Again.
One of the things that's "saving my life now" (thanks, Barbara Brown Taylor) is the practice of morning prayer.  I've engaged in morning devotions for years, but there's something about the experience of showing up at 6:00 am (CDT) day after day on Facebook Live and having folks wander in for some or all of it, adding a good morning, offering up prayers of thanksgiving or intercession.  It's heart-warming, and uplifting for my spirit.
I really appreciate that the semi-continuous lectionary that is a part of the Book of Common Worship's Daily Prayer format invites us to sit with some texts for more than just one day.  This week, Psalm 131 is offered to us for three days:
O Lord, my heart is not lifted up,
    my eyes are not raised too high;
I do not occupy myself with things
    too great and too marvelous for me.
2 But I have calmed and quieted my soul,
    like a weaned child with its mother;
    my soul is like the weaned child that is with me.[a]
3 O Israel, hope in the Lord
from this time on and forevermore.
I am sitting with each one of those words this week, as I wait and wonder, listen, try to offer consolation and hope. A soul that is calmed and quieted can be resilient in the face of work that feels slow and sometimes without a product to show for all of the time invested. A hope that is from this time on and forevermore is all that's getting me through the waiting and the wondering and thinking I can predict the outcome of much.
I do know that if I get very still and very close and very quiet, I can hear a holy heartbeat. It's what's seeing me through the pain of this season.  It's how I am reassured that I am not alone. I hope you can hear it, too.