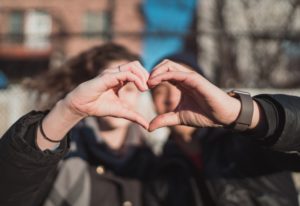 I emailed and asked our congregational or presbytery leaders just one question:
"What are you learning in this season?"
I was thrilled to receive so many responses. Part one of this series was about what our leaders have been learning about technology and its power to connect us and confound us. As one who watches multiple services from around the presbytery on any given Sunday morning, I give our congregations and leaders two thumbs up for embracing the challenge, for being thoughtful in including what congregations have told them they miss most about worshipping in person, and for being creative in delivering good news in the most effective ways they know how.  I hope you'll look back at last week's blog post to read about some of their reflections.
Today's responses all nod to technology and more, as a way to talk about flexibility, creativity, taking risks, adaptability, availability, and stretching.  One leader commented, "I have come to the sharp realization that we need to take a cue from YouTubers and find new ways to transform our content and reach out to new viewers and potential members in a way that evangelism has never been defined or even tried by many mainline congregations.  We need to find a way to in earnest express our church community to others so we can invite the outside to be a part of us."   
Another thoughtfully reflected, " I, too, have learned a great deal about technology – my grandkids are impressed that I know how to Zoom and record and share and put our worship up on our .com and  facetime, etc. But I think my usefulness through this season is that I have felt an uncommon calm that I have been able to share with my family and congregation and friends and the Great Banquet Community.
I pray, I begin my days with your worship (Morning Devotions on the PWV Facebook page), I write affirmations for people I know who need them, I read uplifting and challenging material and journal my thoughts, I have lots of time to talk to people on the phone, I write snail-mail letters and send cards, I counsel, and generally am quite available to others. I believe that, at 78 years old, these are good and helpful things for me to do. Personally, I am completing a photo album of our family (that I started 15 years ago), and adding family stories to the notebooks I have given my sons, and I am taking an online class on Hebrews. These are all pretty peaceful things, and I am grateful I feel that way."
Another leader who lifts heavy burdens daily and carries on with grace and great faith wrote, simply:
"I've learned that things will never be like they were before and it's important to  continue to learn to be more creative, adaptable and stay connected with others."
Here are words from one PWV leader who learned about coping with limitations and discovering resiliency and newness in the midst of it all: " This has been a season!  I had a total shoulder replacement on March 5, with complications; then Covid-19; then loss of electricity for 1 1/2 days after a storm recently.  It was pretty obvious that I was not in control of any of these situations.  It was rather freeing, actually!  I have relearned to take all of this in stride, to take one day at a time.  It's amazing what one can do without electricity, without leaving your house.  I have become closer to God in my prayer time and devotions and have enjoyed the silence that can come with that. "
One leader spoke of some personal transformation in trying something new: "In the beginning of COVID 19, I felt the strong desire to do something for the common good and so I began volunteering at our local food pantry five days a week.  I was amazed at the level of giving that our community responded with for the food pantry.  I truly feel that for one of the first times in my life that I am living out scripture (Matthew 25:35-40) and it has been an awesome experience.  But, through all of this, I continue to learn in this very challenging season."
This very thoughtful set of observations seems to capture the dance of ministry in changing and uncertain circumstances:
"I am learning . . .
(once again) that pastoral ministry is a personal role more than it is a job description or set of skills, and that this role has me figuring out how to support, protect, and guide people in new circumstances–whatever that takes.
that I and others aren't entirely consistent about our place on the spectrum between total cautiousness and risk-taking . . . that we aren't entirely predictable about where we land on any given choice.  That is blessedly human.
that–nevertheless–as pastor I will err on the side of caution and take positions (on this or that decision) that may make me look and feel like a stick-in-the-mud, so as to protect people from the risk of exposure . . .and yet, I can be won over, nudged to a "looser" position than what I started with."
I found myself so moved by these responses, reminded again and again of the depth and breadth of fine leadership God has placed in the Presbytery of Wabash Valley.
 Finally, one of our congregation's leaders offered this reflection: "I learned that we must learn new ways to serve our LORD and SAVIOR. That worship is more than a place. That it is MY obligation to care MORE for others in ways I had not thought of before. That I am OBLIGATED to reach out in new ways. That even within the framework of social distancing things can be done and MUST."
I love our leaders.
photo by Matt Nelson on Unsplash.