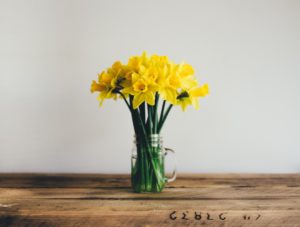 "Let your gentleness be evident to all. The Lord is near."                        Philippians 4:5
On June 5, 2020, I'll celebrate my 37th anniversary of ordination. I've been ordained longer than I've been married, for more years than I've lived in any one location, significantly longer than the ages of my kids, and much longer than the number of years I was in school. I've been ordained for more than 60% of my life. I'm no Einstein, but I completely resonate with his observation that "the more I learn, the more I realize I don't know."
Every single day I learn something new, particularly in a pandemic. These days, every day's a school day.  These days, I am particularly appreciative of the gifts of scientists, tech-savvy people, folks who can navigate 800 page congressional acts,  and I realize that my steep learning curve with grants and loans, virtual worship, and anticipating how the Church will be functioning in the future represents baby steps.  I have to remind myself every day to be gentle with myself , recognizing that no one possesses all of the gifts and skills to navigate a pandemic, and that's a reason to reach out and ask for help and collaborate. I've had some wonderful conversations with people who've taught me a lot and have helped a lot in this season.
The other thing that I'm keenly aware of is what a tender, hard time this is and will continue to be.  Many of us are at the point of being very tired. The expectation that clergy have all of the necessary skills to provide online worship, stay in touch with every member of the congregation, and now start thinking about how we will return to gathering as a congregation when we're permitted and it's safe and responsible to do so is A LOT. We're challenged to provide pastoral care in new ways. We're challenged to lead meetings in a new way.  We're juggling family responsibilities along with professional ones. We're concerned about the health of those we love and our own health. We have heavy hearts about the state of many things. We miss our people.
All of this calls for gentleness.  Gentle transitions so that we continue to contribute to the well-being of others. Gentle interactions with all people, who are just as stressed about all of the above and other things, too. Gentle approaches to hard decisions, listening well and exercising patience.  And gentleness towards ourselves.  Rest, renewal, a few simple pleasures, good boundaries around time spent on work, healthy moderation with respect to social media and the news.  A phone call to a friend. A walk in the sunshine. "Let your gentleness be evident to all.  The Lord is near."
Peace to you this day.