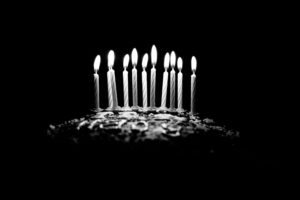 It's kind of a steady drumbeat in my head.
"Eradicate systemic poverty.
Dismantle structural racism.
Build congregational vitality."
These simple, packed sentences are the foci of the Matthew 25 initiative in the PC(USA).  And my, does the world need the Church to attend to these things and in so doing, share the gospel.
Our presbytery signed on to be a Matthew 25 mid-council in 2019. Our goal is to have at least fifteen congregations commit to being Matthew 25 churches.
I know we have that many or more, unofficially.  I see you serving your communities before Covid-19 and since the pandemic.  Our congregations host food pantries, serve hot meals, tutor at-risk kids, are involved in ecumenical and interfaith dialogue. Our congregations connect with the homeless, protest violence, and nurture older adults.
In this Covid-19 time, I see our congregations and our pastors using technology in new ways for you to remain centered, engaged and focused on hope. I see our leaders making thoughtful and careful decisions for the well-being of all, without knowing exactly what's coming next. I see the passion you have for ministry to and with God's people.   All of this– every single bit of this— is the stuff of Matthew 25.
Today is May 28.
Today is my birthday and wedding anniversary.  And we're right on the doorstep of Pentecost Sunday.  Someone near to me asked me what my hope is for the coming year.  "That's easy," I replied. "I want many of our congregations to receive the resources of the denomination as gifts and reminders of their faithfulness to the gospel, which certainly includes Matthew 25."  I want you to have that steady drumbeat in your heart as well.  Here's where you can learn how to make the relationship a little more formal and give us a reason to celebrate.
Happy birthday, Church.