Invitation to Apply
As a Commissioner or Young Adult Advisory Delegate
to the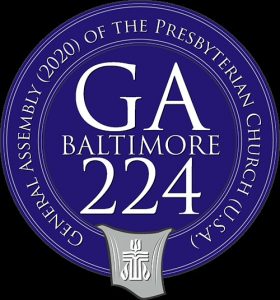 Hear Ye! Hear Ye!
It is time to begin taking applications for commissioners to the 224th General Assembly, to be held in Baltimore, Maryland, June 20-27, 2020.  All ruling elders, minsters of Word and Sacrament and young adults (aged 17-23 on the date the 224th General Assembly convenes) in the Presbytery of Wabash Valley are invited to apply to serve as General Assembly Commissioners or as Young Adult Advisory Delegates, (YAADs).
This opportunity reminds us of a hymn that asks the question "Whom shall I send?" and the answer comes back "Hear I am, Lord. Is it I, Lord?" Please prayerfully consider serving the Lord in this way.  Listen for the call; do you hear it, feel it?  Here is an opportunity to hold God's people in our hearts as we continue to the Church together.
Applications are now available through the links below depending on whether a ruling elder, a minister of Word and Sacrament or young adult.  No printed applications are available as all applications are to be submitted digitally through the forms below.
* REMEMBER: When you return, sharing your General Assembly experience with your congregation, other churches, and the Presbytery Assembly is an important part of your role.
* You must be computer literate. You will be required to take a laptop with you or to rent one at GA.
* If your application is accepted for nomination please plan to attend the November 16, 2019 presbytery assembly or provide a video of yourself presenting this application.
* You will find the Manual for the General Assembly and other detailed information at https://www.pcusa.org/resource/manual-general-assembly/. Anyone can visit pc-biz and check out the program for the 224th General Assembly @ https://www.pc-biz.org.
Please direct any questions to [email protected].
Please apply by selecting the correct form:
Minister of Word and Sacrament Application
Young Adult Advisory Delegate Application