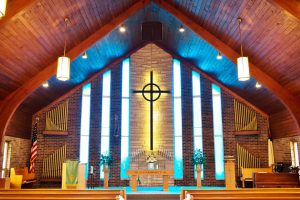 On Friday, May 1, Governor Holcomb issued the state plan for re-entry for businesses and other organizations and activities by July 4th.  You can find a summary here: Back on Track Indiana.
You may find this guide for places of worship to be helpful as well:
https://www.backontrack.in.gov/files/BackOnTrack-IN_PlacesOfWorship.pdf
The guidance of the presbytery's Coordinating Council remains the same:
we have voted that all presbytery meetings and gatherings will take place online until further notice.
The May 19th assembly will take place online and we'll be sending more information about that this week.
We continue to encourage sessions of PWV congregations to consider and consult government and the Centers for Disease Control and local health departments for guidance concerning your particular congregation's worship and ministry plans.
We're aware that many of our PWV sessions have decided to continue to worship online and at home through the month of May, while others are still in discernment and still others will be gathering sooner than the end of the month.  We trust that every session will continue to be thoughtful and prudent as you consider the demographics of your congregation, the number of cases and whether they are rising in your area, and your ability to be well-prepared to gather in person again.
The presbytery's website offers much guidance for pastors, sessions and congregations about returning to public gatherings.  A particularly helpful guide, compiled by the Rev. Cindy Kohlmann, co-moderator of the PC(USA)'s 223rd General Assembly and Resource Presbyter for the Presbyteries of Boston and Northern New England can be found here: https://presbyteryofboston.org/Portals/0/Documents/Resources/Questions%20to%20Consider%20Before%20Re-Opening.pdf?ver=2020-04-27-130205-050
As always, the officers and staff of the Presbytery of Wabash Valley remain focused and committed to you in this and every season. Please do not hesitate to contact any of us for any reason. Our contact information can be found on the presbytery's website.
I pray this prayer by Michael Graham for our presbytery and for the world each day:
May we who are merely inconvenienced remember those whose lives are at stake.
May we who have no risk factors remember those most vulnerable.
May we who have the luxury of working from home remember those who must choose between preserving their health and making their rent.
May we who have the flexibility to care for our children when their schools close remember those who have no options.
May we who have to cancel our trips remember those who have no safe place to go.
May we who are losing our margin money in the tumult of the economic market remember those who have no margin at all.
May we who settle in for a quarantine at home remember those who have no home.
As fear grips our country, let us choose love.
And during this time when we may not be able to physically wrap our arms around each other, let us yet find ways to be the loving embrace of God to our neighbors.  Amen.
Peace to you,
Jennifer
.