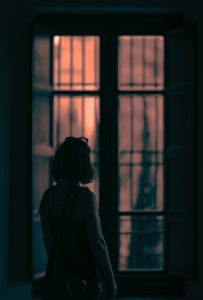 Long before I accepted the call to mid-council ministry and life in two time zones and more miles on my car than I ever imagined, I was a pastor. I've served churches for more than half my life. I miss parish ministry more than I can put into words, particularly these days. Who am I kidding? I was a pastor, and I am one, to this day.
In this chapter of life called coronavirus, I'm mindful that the parish I serve looks different, that some folks don't think of me as their pastor, that other folks want to hear a word from me as someone with authority. I really don't have authority. I'm not a moderator, nor an officer. I'm the public voice for statements related to the presbytery and am bound to share the work of others.
But I'm a pastor, and like so many of you, I have thoughts about some things, born of my love for God's people and my deep and abiding concern for them. For you. For people we don't even know. I'm not speaking for the Presbytery of Wabash Valley at this moment. I'm blogging as Jennifer, a child of God, with a (passionate) heart and a (curious) mind and (anchored) soul. And these are my opinions, and in no way are meant to be construed as public statements made on anyone's behalf but my own.
My pastor's heart wants to say a word to people I like, love and respect; people who are under stay-at-home orders, and are wondering if the order applies to them, as leaders of and members of religious organizations. Are we exempt from the order? It says we are essential. Absolutely, we are essential. And yet, unwittingly, we might be carrying the virus and not even know it. What is the impact on volunteers who are asked to continue to come to the church when we decide to keep livestreaming when we really could lead worship online from home (watch any service from Illinois right now, where the governor's order there says religious organizations are not essential, so there's no choice but to find another way)? What are we asking of folks who have a compromised immune system or are otherwise in the high-risk categories when we say we're going to meet at church? There will be less than ten in attendance and we'll observe the CDC guidelines, it'll be ok, right? I don't know how anyone can ensure that it will be ok. If you ask me, I'll say I wish sessions would vote for everyone to stay home, staff and volunteers, members and friends, and then get very creative about worshipping and being the Church in new and thoughtful ways until it's safe to be together in person again. I'm sinfully proud of the Presbytery's Coordinating Council for making the good decision to suspend all in-person meetings related to the work of the presbytery until further notice. We're not asking anyone to put themselves or others at risk. If I were queen, I'd ask for sessions of congregations to consider similar moral actions.
This is not a blog post fueled by fear. It's about respect. Respect for scientists and civic leaders, religious leaders and the rules we call by that funny word "polity." It's about respect for opinions that differ from our own. And it's about love. I want to help stop the spread of this virus. I want to be part of the contagion called compassion. I don't want anyone else to get the virus or pass it along unwittingly to anyone else. I don't want hospitals to be overrun and unable to take care of all of the people who will give birth, need surgery, or life-saving interventions. I want sessions of local congregations to lead and discuss and make hard decisions together, because that's what the Book of Order asks session members to do- the buck stops with session members when it comes to decisions related to providing for worship.
That's what I'd tell a session, if I were a moderator and if I were their pastor. It's what I'd tell any group of people I love, and then I'd pray that we would be strong, resourceful, imaginative, wise, and compassionate, together.
Jennifer Burns Lewis