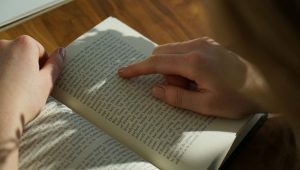 Here is a sample of some mission statements from around our presbytery:
As a Presbyterian family, we are an imperfect people seeking to serve a perfect God. We believe we experience God's grace through worship, study, and mission work. We seek inspiration, education and guidance that is Christ-centered and Biblically ­based. We seek to glorify God in word and in deed, and share the His love with our neighbors near and far.(Rossville Presbyterian Church)
Worshipping, working, witnessing to the love of God in Jesus Christ. (Wabash Avenue Presbyterian Church)
We are a Presbyterian Church (USA) of Purpose, Prayer, Presence, Power, and People. We know that it is not about us, but about God working through us so that we can
Teach as Jesus taught

Pray as Jesus prayed

Serve as Jesus served

Love as Jesus loves.
(First Presbyterian Church, Valparaiso)
As you think about your congregation, how do your leaders make explicit your mission statement and your goals? How do your programs and bulletin notes and mission plans fit your mission/vision statement?
The "big tent" under which we Presbyterians live and move and have our being leaves a bunch of room for creative, faithful expression of faith and inspiration in our various communities. As we consider resources for our congregations, pastors and elders need to know their context as well as we know our own names. We're in different places on a theological spectrum, the opportunities facing our communities vary, and the energy a congregation and its leaders has for ministry and mission takes different forms.
I'm an avid reader and researcher and I have always believed that the vast array of resources available to us as faith leaders can be daunting to navigate, but rich as we sift and mine for shiny, valuable options to employ in our local settings. I also believe that there is always something to be gleaned from a resource, and that one must be discerning and willing to accept what is valuable and discard what does not fit theologically or otherwise.  One congregation will find the writings of N.T. Wright to be stimulating. Another will resonate with Nadia Bolz-Weber's observations. Many of us read "outside" of theology and church leadership books and attend workshops and listen to podcasts in the areas of business, art, history, psychology and physics, for example, as rich stores of fresh perspectives on leadership, life and ministry.
Here are some places where I've found great nourishment in the last month. I don't necessarily agree with every word I've read, but engaging with a range of resources helps me to offer resources to you and to grow in my own understanding of what I do believe and how true it is that "one size doesn't fit all."  It keeps my life and learning from being an "echo chamber" of reinforcing what I think is "right" (because I agree with it, so it must be right, after all!!)  I hope you'll find some interesting options for your own reflection and learning and really hope you'll comment and offer what is providing you with insight for ministry in these times.
Podcast:  TED:  Work Life with Adam Grant
Books:  Divergent Church: The Bright Promise of Alternative Faith Communities by Tim Shapiro and Kara Faris. (Watch for a review of this excellent book coming soon.) Abingdon Press, 2017.
               Everything Happens for a Reason: And Other Lies I've Loved by Kate Bowler; Random House, 2018.
Braiding Sweetgrass: Indigenous Wisdom, Scientific Knowledge, and the Teaching of Plants by Robin Wall Kimmerer; Milkweed Editions, 2015.