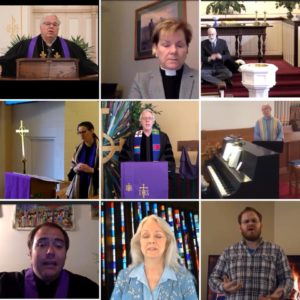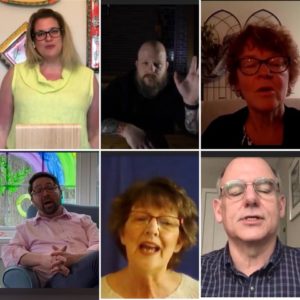 It's the week following Easter Sunday and we're days into the season of Eastertide. We need reminders of resurrection hope at all times, and no less so in this COVID-19tide.
This article is intended to answer some questions and to raise a few. I hope you'll find something interesting, thought-provoking and helpful in here somewhere.
QUESTIONS WE'RE BEING ASKED
What's the presbytery's guidance on returning to in-person worship and gatherings? We're following the guidance of state government, the Centers for Disease Control and the PC(USA). For right now, we're still sheltering in place, encouraging social distancing and the Presbytery of Wabash Valley is still conducting all meetings virtually. Staff members continue to work remotely (from home) and continue to support you in your continuing and new decisions and practices.
What can the Presbytery offer my congregation RIGHT NOW?
-Assist every congregation in understanding its own financial forecast. (Head to the resources page on our website for a helpful resource.)
-Assist in helping you with online communications.
-Assist your congregation in establishing online giving.
-Provide new ideas and resources for facing today's challenges. Check out new songs with permission to use them, new resources for funerals, communion, stress, trauma and grief, and more. (Head to the resources page on our website.)
-Assist in making connections for collaboration with other congregations and mission agencies.
Who Ya Gonna Call (text/email)….
-for financial questions and considerations (other than PDA emergency grants)? Eric*
-to schedule Zoom meetings using the presbytery's account? Vicki*
-for polity questions and considerations (handling session and congregational meetings online, etc)? Marjorie*
-for worship, program and mission questions and considerations, Presbyterian Disaster Assistance emergency grants, or a word of prayer? Jennifer*
*Contact information in the presbytery directory and on the presbytery website.
QUESTIONS WE'RE ASKING YOU
What's going well?
What have been some of the surprises that you've discovered as you've adapted to these challenging times?
What lessons are we learning?
What do we not want to forget from this season?
Tell us your stories. Send pictures!
Let's continue to learn from one another.
Until we can greet one another in person, receive this blessing:
"…Let this blessing
gather itself around you.
Let it give you
what you will need
for this journey.
You will not remember
the words—
they do not matter.
All you need to remember
is how it sounded
when you stood
in the place of death
and heard the living
call your name."
—Jan Richardson
from Circle of Grace: A Book of Blessings for the Seasons