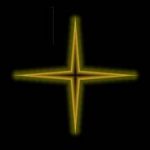 January 6th marks Epiphany on the liturgical calendar. I haven't checked with Hallmark, but I doubt that sales of Epiphany cards are contributing anything to greeting card sales' bottom line.  Many have taken down their Christmas decorations, and congregational leaders have turned their attention to officer training, annual meetings and perhaps even planning for Lent.
It's too bad that so many of us drive right by Epiphany without even a tip of our hats. Is this because we include wise men in our Christmas pageants and it would feel redundant to spend any more time on the baby Jesus once we've turned our attention to a brand new Gregorian year?
I think our praise and worship and our lives as Christian people would be well served to pause and think about the wise guys who went out of their way to follow a star because of what they had seen and heard. I think the vitality of our Christian lives would be enriched by considering the actions of folks who wanted to mark the occasion of meeting the Christ Child with profound gifts. Their response is very much worth our attention.
Too often we forget that those who visited the baby born in Bethlehem were not religious insiders but outsiders. This story at the outset of Jesus' life, at least as told in Matthew's gospel, reminds us that God's love for the world, shown forth in Jesus Christ, is a love for all people, insiders, outsiders, those close by and those far off. We'd do well to celebrate and lift that up more often, I think.
For those of us who wonder where in the world God is leading us, we  do well to attend to the story of those who followed a star. We are instructed by the faith of the wise men, their willingness and their gifts.
Poet and pastor Jan Richardson's beautiful poem, "For Those who have Far to Travel" includes these beautiful words:
"Call it one of the mercies of the road: that we see it only by stages as it opens before us, as it comes  into our keeping, step by single step."
Grace to you and peace, and joy, and hope, as we journey together this new year.